DARCY GLIDEWELL
Executive Director and President
About Darcy
Darcy joined the board of The Next Step in 2013, and is serving her sixth term as the board President. She has a 15-year career in retail merchandising, and sales and owned a large ProSource Wholesale Floorcovering franchise. Darcy sold her franchise in 2006, and now owns two small businesses. Darcy also volunteers in many other community organizations, including a previous board position for Congregation Shaare Emeth, a current board position for a floorcovering industry-related scholarship organization, Girl Scouts, and the school where her two daughters attend.
Darcy is passionate about both education and recovery from substance abuse. She believes that individuals in recovery continue to stay sober and become productive members of our community when they better their lives through their education and careers. Her dream is to help every person in recovery in the St. Louis community who has financial need achieve their educational goals.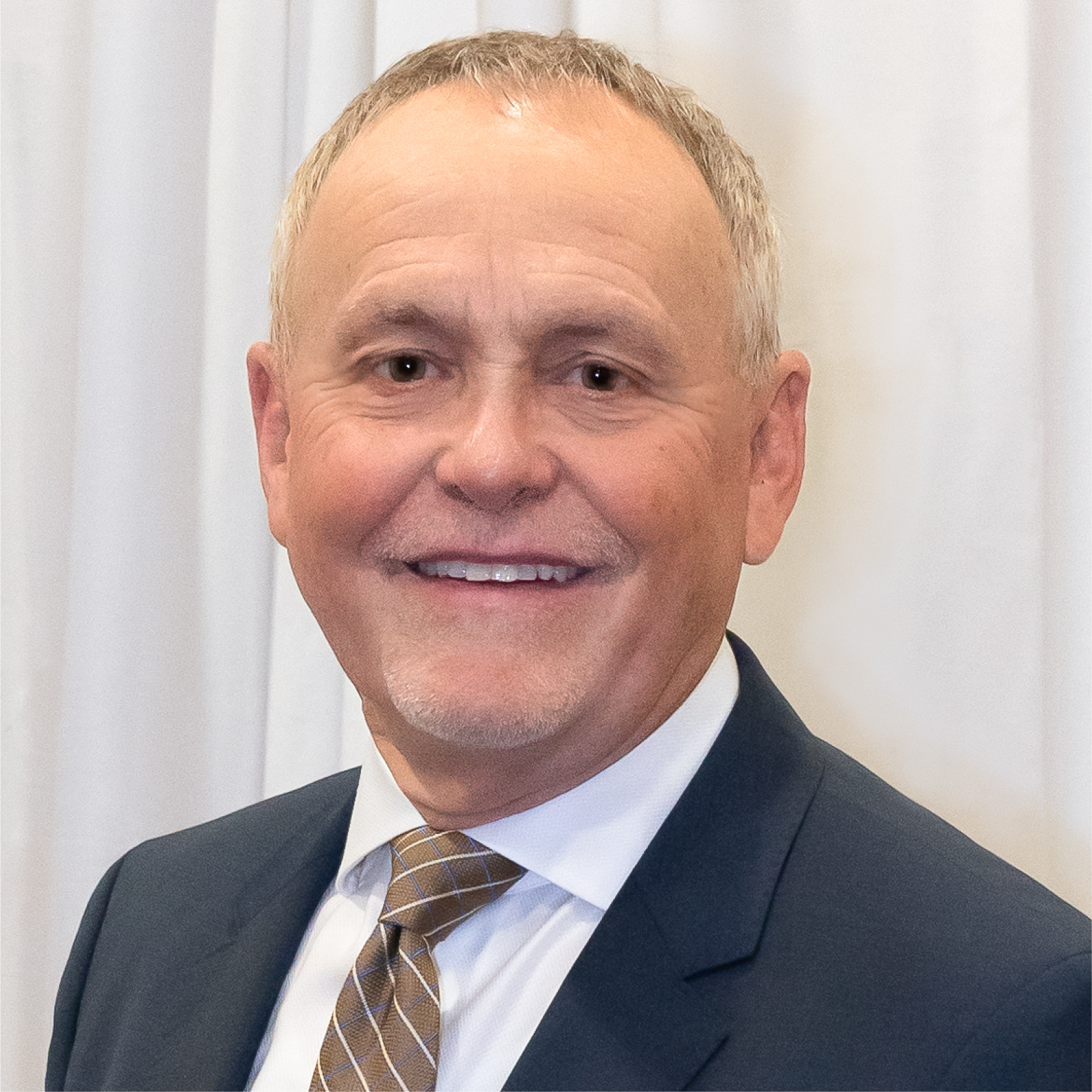 CLAY JENKINS
Vice President
About Clay
Clay is the principal of CJC, a Sourcing and strategy firm. Clay recently retired as Senior Vice President of Worldwide Sourcing at Caleres, a St. Louis based global footwear company. He joined the board of The Next Step in 2012, and is currently the Vice President and Sponsorship co-chair.  Clay is also on the emeritus board of Soles4Souls, and is an honorary board member of FDRA-Footwear Retailers and Distributors.
Clay has a wholehearted belief that success is possible for those in recovery, and that education is one of the best ways to create a better future for themselves and the St. Louis metro community.
About Sandy
Sandy is a retired business owner and private investor.  He is the longest-serving board member and currently serves as the board Treasurer.  He places a high value on philanthropy in the community and is passionate about helping others.
Sandy's vision for the organization is for it to provide educational assistance to all the individuals in the St. Louis community who are in recovery and seeking to better themselves through education.
MEGAN BARKEN
Board Member, Alumni
About Megan
Megan joined the board in 2014, and brings a unique experience as a former scholarship recipient. With the help of The Next Step, she obtained a BS in Human Services from Fontbonne and an MSW from SLU. With a background in mental health treatment, she now has her own private counseling practice. Megan is a shining example of the power of an education.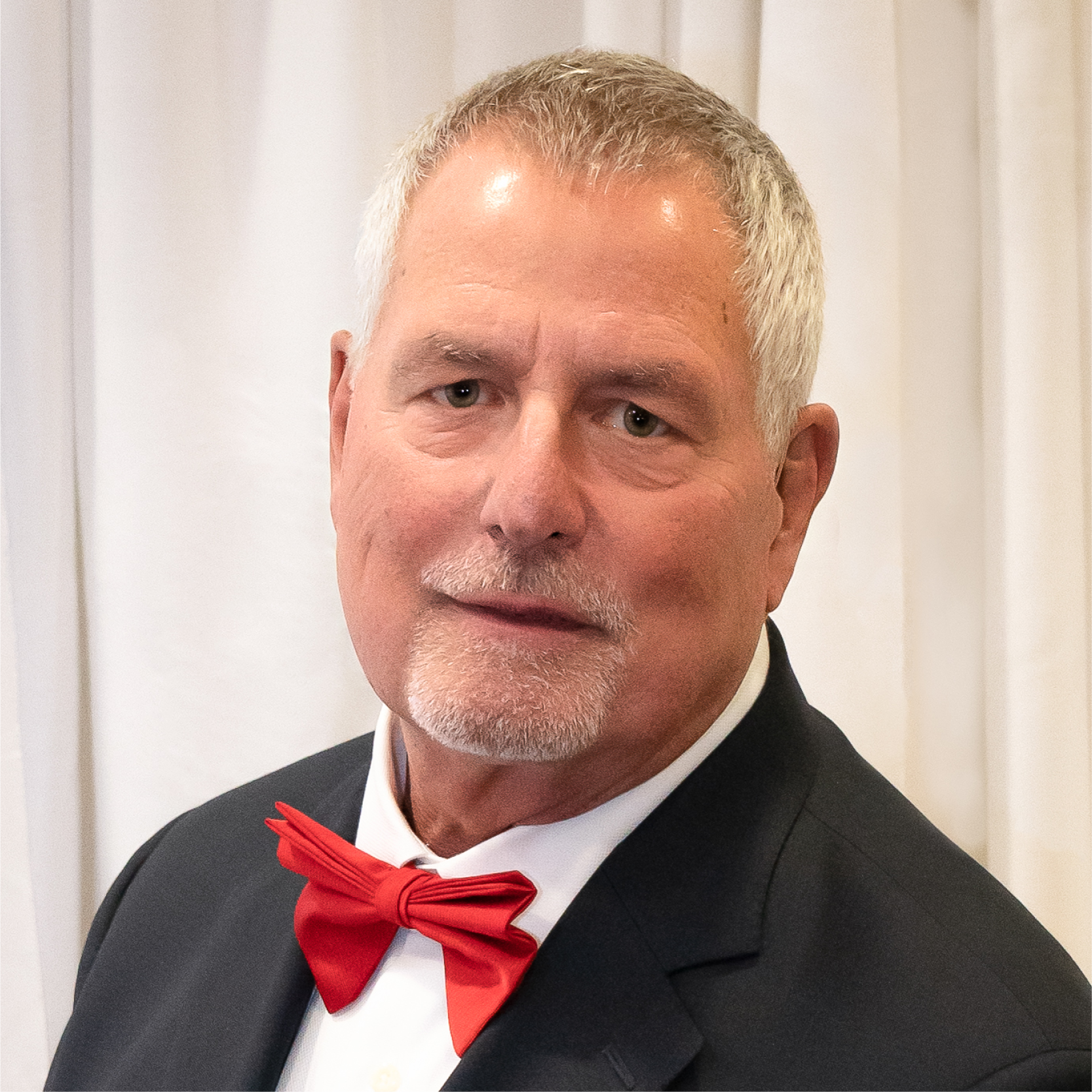 BOB CALLAHAN
Board Member
About Bob
Bob is the former Chairman of Elan-Polo, an international footwear company based in St. Louis. After retirement, he wanted to give back to the community and joined The Next Step. He serves on the golf, finance, and sponsorship committees, and is a great asset to the organization. Bob enjoys golfing, traveling, and spending time with his family, particularly his 6 grandchildren.
It is an honor for Bob to be part of the mission of The Next Step and hopes to continue to help those in recovery achieve success and satisfaction through their education.
About Alan
Alan is the Clinical Director and SATOP Administrator at Community Services of Missouri, Inc. His experience in counseling brings the board the perspective of someone who is working first-hand with individuals in recovery. He is currently serving on the scholarship and applicant recruitment committees.
Alan is immersed in the recovery community and hopes to bring his skills and expertise to help those pursuing recovery achieve an education.
KEVIN ELLEGE
Board Member, Alumni
About Kevin
Kevin is a Substance Use Disorder Counselor and a Case Manager. He has worked in the recovery field for over a decade and is currently employed at Concordance Academy of Leadership and Community Services of Missouri as a SATOP Professional. Kevin was a Next Step Scholarship recipient for multiple years and graduated from Lindenwood in 2019 with a Master's degree in Business Administration. He's a proud member of the board and eager to help others achieve their goals.
Kevin is an active member of a 12-Step fellowship and is dedicated to repaying what has been so freely given. 
DR. STEPHEN IRWIN
Board Member
About Stephen
Stephen has a BS in Psychology from Saint Louis University, where he co-founded the collegiate recovery community Sober @ SLU with Jay Winig, who is also a board member. He continued on to get his MD at the American University of the Caribbean School of Medicine. Currently, Stephen is a second-year psychiatry resident at SSM SLU and wants to work with adolescents and young adults in addiction.
CHRISTY IVORY
Board Member, Alumni
About Christy
Christy is a multi-year scholarship recipient and recent MSW graduate of UMSL. Christy is a seasoned behavioral health professional with more than a decade of experience serving various non-profit organizations. Christy currently serves as EPICC CORE Program Manager at Behavioral Health Network of Greater St. Louis. Christy is passionate about recovery and increasing access to behavioral health for
vulnerable populations in the St. Louis area. Christy serves as a role model by using her personal recovery to instill hope and provide encouragement to those seeking recovery.
LYNN JENKINS
Board Member
About Lynn
Lynn joined the board in 2015, and serves on the scholarship and dinner committees. She is also the sponsorship co-chair. After a career in the telecommunications industry, Lynn decided to focus on raising her 2 children and serving as a volunteer in her church, schools, and the community.
Lynn's unique perspective comes more from personal life experiences and relationships than from a background in business.  Her passion for this organization is deeply rooted in one of those life experiences, as her son is a former scholarship recipient. Lynn continues to witness first-hand how the power of an education can improve the lives of our recipients as well as everyone they come into contact with.
RICHARD KNOTT
Board Member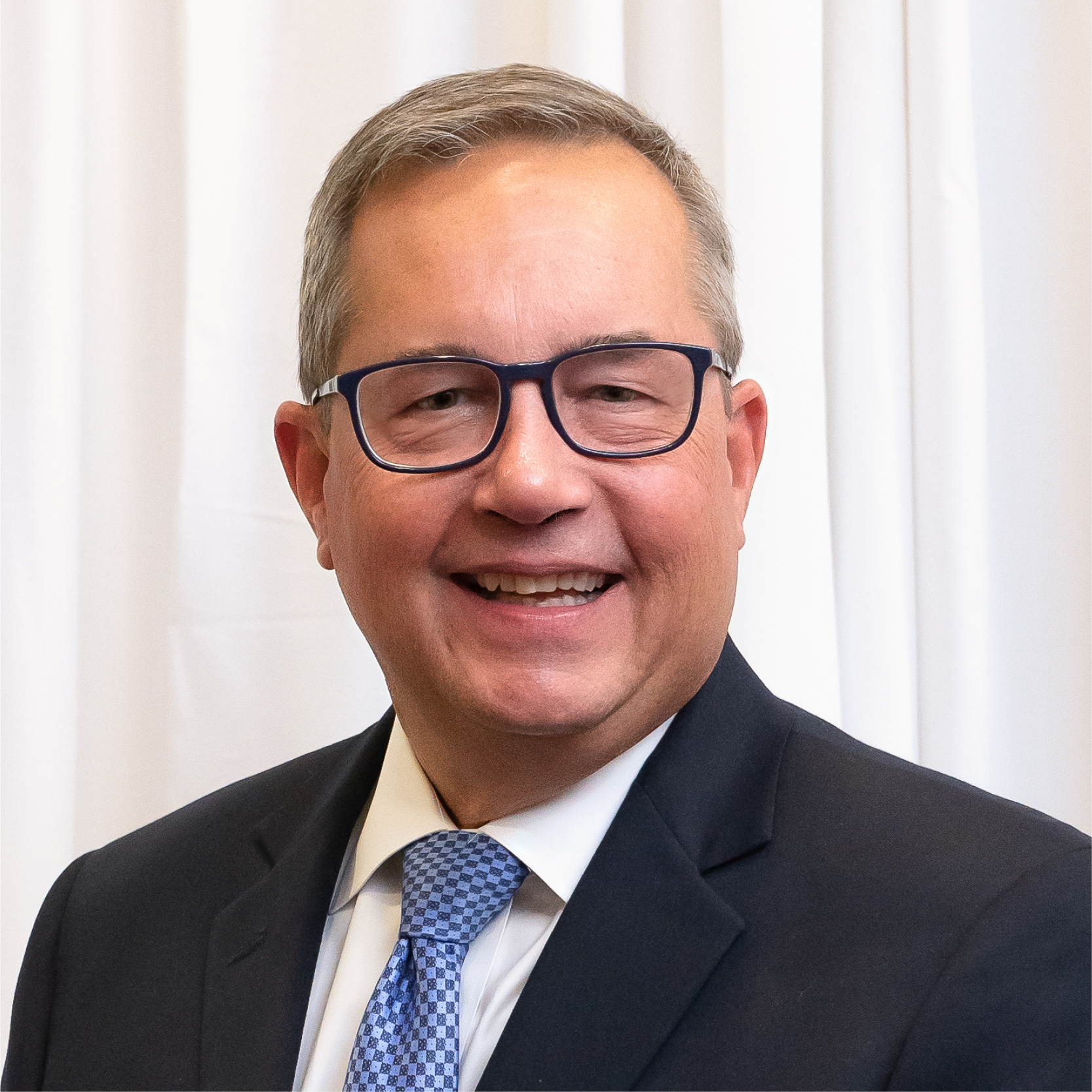 MARK LEADLOVE
Board Member
About Mark
Mark joined the board in 2018, and serves on the golf, dinner, and marketing committees.  He is a commercial litigator and a partner at the law firm of Bryan Cave Leighton Paisner, where he is also co-leader of the Commercial Disputes Practice Group.  His 35 year legal career includes four years on active duty as a US Army Judge Advocate General officer, as well as an additional 18 years in the US Army Reserve.  Mark has a history of community involvement, including having been chair of the board of Neighborhood Houses (now known as Unleashing Potential) and as a member of the Board of Trustees of St. Patrick Center.  Mark also was previously a member of the board of directors of The Friends of the St. Louis University Liver Center and of Kids In The Middle, Inc.  Mark was also very active in his church, serving as a member of the Administration Commission of Our Lady of the Pillar Catholic Church.
Mark understands and is compassionate about the struggles that a person in recovery may face.  Mark also is a sincere believer in the value of education in improving a person's life.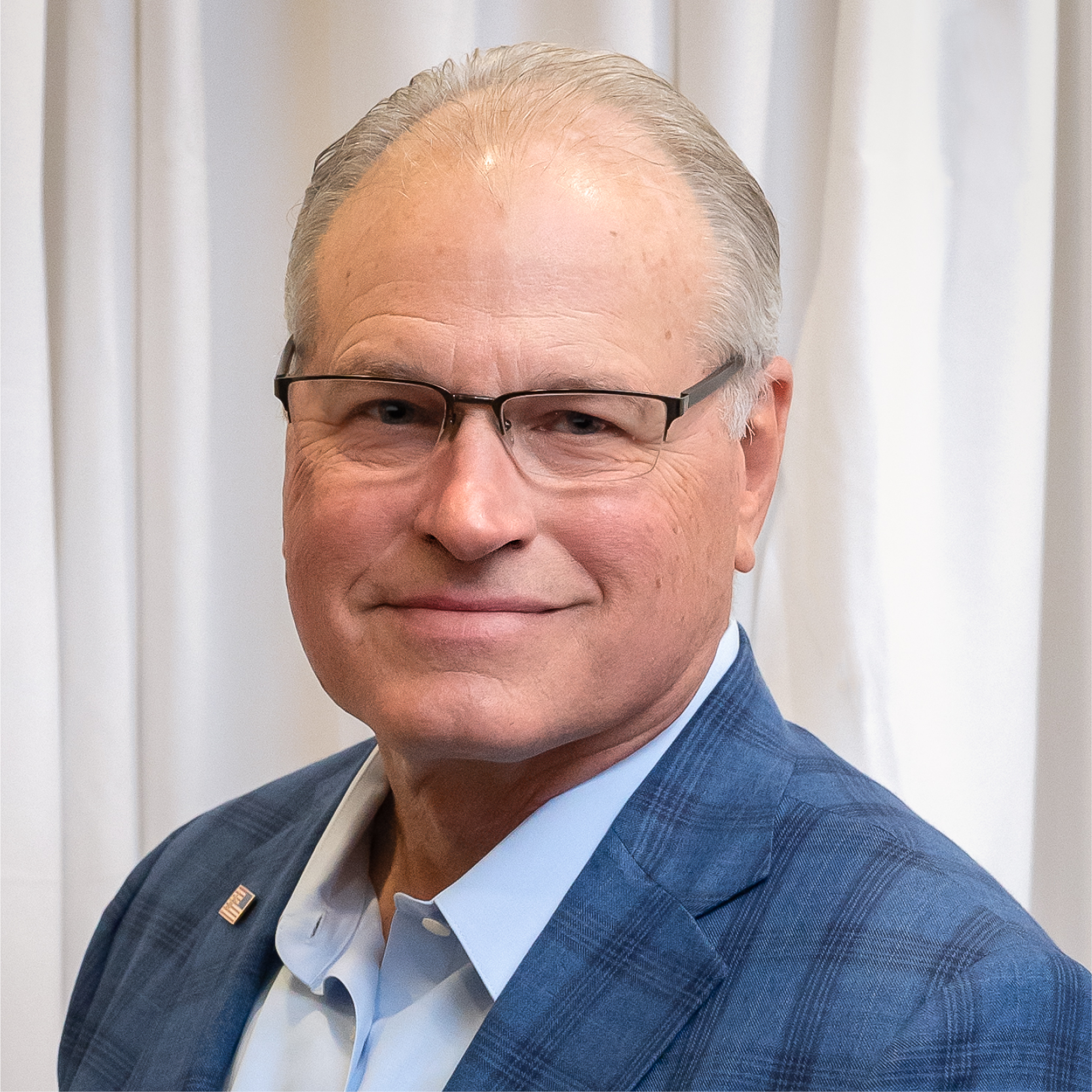 RON MCKENZIE
Board Member
About Ron
Ron has held numerous leadership positions during a highly successful and decorated career as a US Secret Service Agent. He is currently the principal for Legacy Security Consulting, and brings extensive business experience to the organization. Since joining the board in 2016, he has served on the golf and scholarship committees. His focus as the chair of the Applicant Recruitment is to develop new ways of reaching those in the recovery community who can benefit from our services.
Ron has a desire to help those who have chosen to help themselves. His passion for the mission of The Next Step results from his involvement in the numerous recovery related areas for the past 25+ years.
About Karen
Karen recently retired as a partner from Armanino, where she worked for more than 35 years. She joined the board in 2019 and serves on the finance committee as a liaison between the organization and Armanino, who handles our accounting functions. She is a member of the American Institute of Certified Public Accountants (AICPA) and the Missouri Society of Public Accountants (MOCPA).
In addition to The Next Step, Karen is involved with Mercy's Women with a Mission, Give Kid's a Smile, and Congregation B'nai Amoona. Karen wants to give back to the community and help those that are not as fortunate.
About Ron
Ron retired in 2018 after 36 years in the financial services sector, including 26
years at Scottrade where he held numerous leadership positions including
CFO/FinOp. Ron has a BS in Accountancy from the University of Missouri –
Columbia.
In addition to The Next Step, Ron is involved with AliveSTL.org, and The United
Way of St. Louis. Ron enjoys golfing, travel and spending time with family and
friends. Ron's hope is to help those in recovery achieve success through their
education.
About Jay
Jay is a Licensed Clinical Social Worker (LCSW) and a certified substance abuse counselor (CRADC) and has been a practicing clinical social worker for over 28 years. Jay has worked at Saint Louis University in the counseling center since 2008 and is one of the founders of the collegiate recovery community there. Jay has studied and worked around the country including South Florida and New York City.
Jay has been helping students find and maintain recovery and is passionate about supporting people in recovery achieve their goals through education.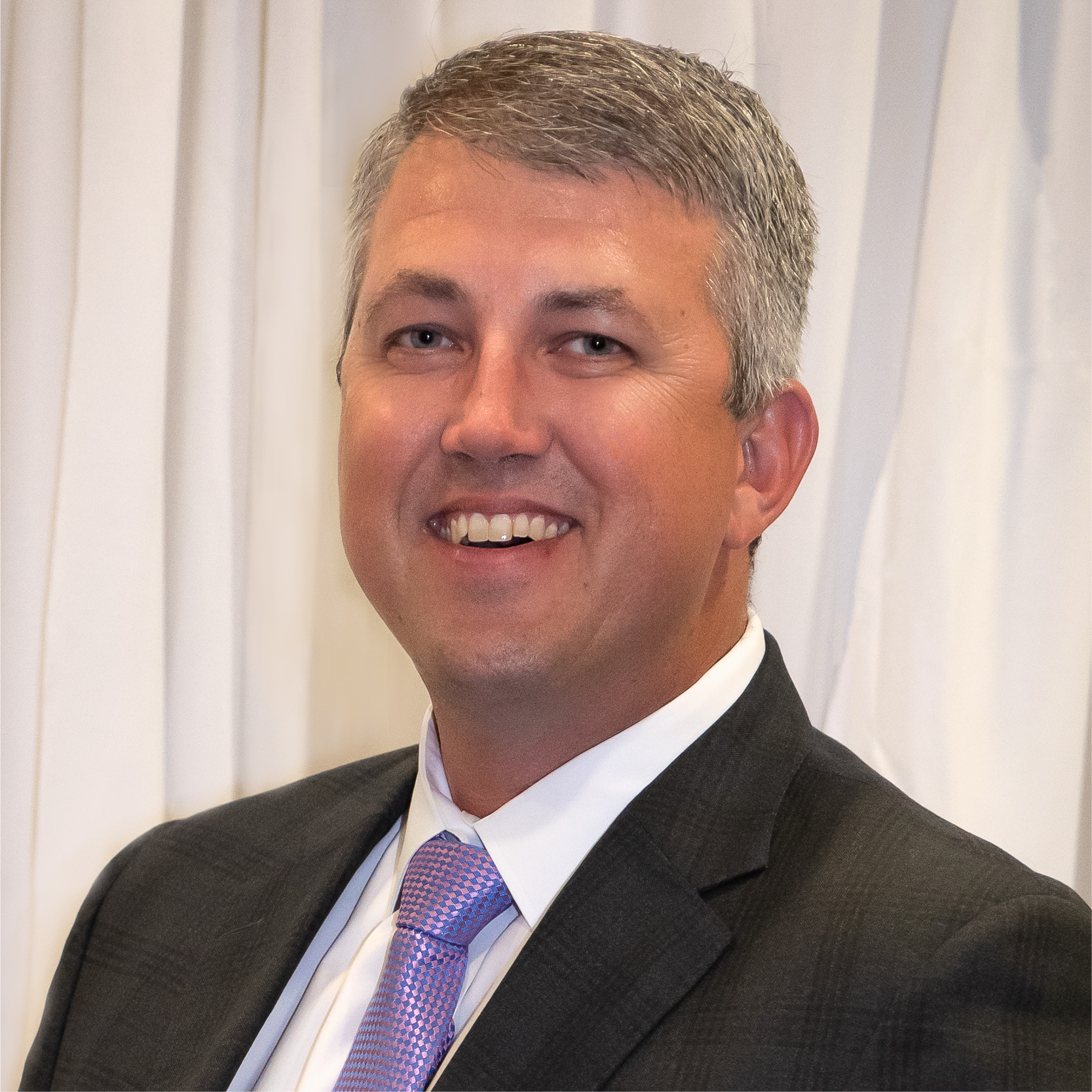 About Jeff
Jeff is a partner at Moneta Group. Jeff has a BS in Finance and a Minor in Economics From University of Missouri – Columbia and his J.D. from University of Missouri School of Law. In addition to joining The Next Step's board in 2022, Jeff is a committee member for both Ronald McDonald House Charities and Ready Readers. Jeff is excited to lend his expertise and skills to help The Next Step grow into an even stronger organization.
SHERRY LEBLANC
Director of Marketing
About Sherry
Sherry has over 20 years of marketing and nonprofit experience and joined the organization in 2017. In her current role as Director of Marketing, she oversees marketing, design, and communications for applicant recruitment and all fundraising efforts.
Sherry enjoys working with scholarship recipients to share their stories of hope and resilience, and making more people aware of the good work being done by The Next Step.
BETH ROBINSON
Director of Administration
About Beth
Beth has over 15 years of administrative experience in education and creative nonprofits. She recently relocated from Vermont to St Louis and joined the organization in the Fall of 2022.
In her current role as Director of Administration, she is the point person for all communications with the organization, manages the finances, scholarship program, fundraising events, volunteers, and board activities.
Beth is excited to work with scholarship recipients, board members, donors, and community leaders to share The Next Step's mission and see the positive impact it has on lives.